Biographical Log of Michael Furstner - Page 50
2008 : Jan | Feb | Mar | Apr | May | Jun | Jul | Aug | Sep | Oct | Nov | Dec | Page : Previous | Next |
---
Most Recent - Next - Previous - Page 1 - Photos - Index - Topics - Jazclass Links
Sunday October 26, 2008 (diary, book)
Last night I recorded Por qué, a Jazz waltz I wrote in 2002. That brings the total number of my online recordings to 10. I will probably do more of them once I am settled in at the Sunshine Coast next month.
I watched some TV, went to bed but could not get to sleep, so I kept reading F. Scott Fitzgerald's book 'Tender is the Night'. I really find it a fascinating read. His style of expression is so totally different and unique, it sets (in my mind) him and Ernest Hemingway apart as the two most innovative modern writers of the 20th Century.
His way of expressing, describing and associating events, people, places, situation, etc. fluctuates between impressionistic and downright surrealistic. You need to read rather slowly and think through what he writes in order to absorb the true picture.
Let me give you a couple of small cameo descriptions of his so that you get some idea of his style.
The two main characters of the book, Dick and Nicole, are listening to some old records (Nicole's sister has sent from America) on a portable phonograph one evening in a garden in Switzerland :
The thin tunes, holding lost times and future hopes in liaison, twisted upon the Swiss night. In the lulls of the phonograph a cricket held the scene together with a single note .........
Here is how Dick feels about Nicole :
He (Dick) was enough older than Nicole to take pleasure in her youthful vanities and delights, the way she paused fractionally in front of the hall mirror on leaving the restaurant, so that the incorruptible quicksilver could give her back to herself.
He delighted in her stretching out her hands to new octaves now that she found herself beautiful and rich.
Fitzgerald (reputedly) gave a name to the age he lived in : the Jazz Age. How appropriate, because one could describe his writing too as creative, unique improvisations over known and existing chord progressions (the world we know and live in).
This morning after watching part of the ABC Sunday morning program Andrew invites me for breakfast at the farm. Everybody else is there too and I enjoy a great feed of poached eggs, hash brown, bacon and baked beans.
And talking about food : I have a craving for bitterballen. We used to get them from a Dutch shop in Brisbane over Christmas. This year I plan to do better. We are going to make them ourselves !! I just download the recipe from the internet. Look forward to trying this out.
---
Most Recent - Next - Previous - Top - Page 1 - Photos - Index - Topics - Jazclass Links
Monday October 27, 2008 (diary, improvisation)
After the big breakfast yesterday morning I had no taste to go for lunch somewhere but in the evening I decided to drive to Stokes Hill Wharf. To my surprise there were quite a lot of people there, even some tourists although the main season is well and truly over. At the table next to me sat four tourists speaking with a clear Southern German accent. They were in fact Austrians from Vienna, as I found out after having taken a photo for them.
It was a lovely evening, not hot at all, just nice. My seafood grill from the Portside Char Grill (not 'Northside Char Grill' as I have mistakenly been calling them previously) was once again excellent. The humble appearance of their shop belies the quality of the food they serve. I consider them by far the best on the Wharf.
My period of MP3 recording has once again brought to my mind the various approaches one can have to improvisation, especially of course Jazz improvisation. There are in fact four of them.
1. Use your own composition

This is what for example the French pianist Jacques Lousier has done. He has worked out one improvisation for each piece he plays, then plays it again and again, note for note, at every performance (either from a written transcription or from memory).
There is something to say for this approach when you are a star performer and you have to deliver the goods each and every time, but I personally find it most disappointing. It goes against the spirit and intention of what Jazz is all about.
I had been listening to Lousier's records for years, then 10 or 15 years later I went to one of his live performances in Canberra. He still played every solo exactly the same as on the records we had from him.

2. Improvise following a set series of ideas
This is an interesting idea promoted by the American saxophonist and educator David Liebman.
I became familiar with this approach at a private lesson from one of Liebman's students. You take a blank piece of manuscript paper and write down a series of cameo ideas at appropriate points of the song's chorus.
The idea maybe only one bar in length and can be the start of a phrase, an arpeggio, the beginning of a digital pattern, etc. You may have just one idea for an entire chorus, then another one if you are soloing over a second chorus. Or you may have different ideas at shorter intervals, say every 8 or 16 bars.
The ideas may not even be all your own either. You may listen to a record or performance by someone else and think "Hey, that is a great idea. I am going to try that too." This happens a lot in Jazz, and is an important mechanism through which it develops an ever expanding vocabulary.
This approach is clearly a good one for quality professional performers. They have their set combination of ideas for a song, ensuring a good standard of performance, while at the same time they can discard it at any instant during their solo if they find they are suddenly on a roll with something new.

3. Have the first phrase in your mind before you start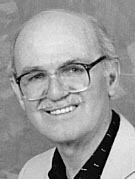 This is what the well known Australian former ABC arranger, composer and pianist Eric Bryce told me he always does. He mainly does it for the very first song of his performance, just to get off on a good start. Once that is accomplished he is right for the session.
This is more a psychology thing than anything else. Curiously, exactly the same happens when playing contract bridge (or any other sport I imagine). If the first game you play goes well you are right for the evening. But if you make a big mistake, it takes a hell of a long time before you get back on track.

4. Let the mood of the moment inspire you

This is total freedom and of course a lot of fun. The band or backing track, the song itself and the audience (if there is one) set you in a certain mind frame which propels you into your solo. If you play different instruments then the one you play and the technical skill you have over it are also most important.

But be aware, starting an improvised solo is like standing at a road intersection. Which way are you going, North, East, South or West ? The first couple of steps will determine your direction. Likewise the first two or three notes will set the direction and course of your solo.
Playing on my Korg PA1X electronic keyboard I have of course the same technical skill levels regardless the instrument sound I select. But it does bring me very much in the mood of the selected instrument and my improvisation is strongly influenced by that.
As I play 2 or 3 choruses on each recording, and in order not to play a similar improvisation each time I do have either a couple of starting notes in mind for a chorus or I deliberatly go into a different direction (up, down, sideways note sustained or repeated). Well, that is if I don't forget of course.


---
Most Recent - Next - Previous - Top - Page 1 - Photos - Index - Topics - Jazclass Links
Tuesday - Thursday October 28-30, 2008 (diary)
The week before I leave on a trip I always feel restless and somewhat unsettled. I want to get on with it, but it is not yet time to go. Much of the time I sit on my veranda watching the birds. I have cut some of the mangos which have fallen from the tree in half so that the small birds don't have to pick their way through the tough outer skin. They hugely enjoy this and keep eating all day. I am trying to get a good closeup shot of one of the mango geese, but it is impossible with my Coolpix camera. They are so shy you just can't come close enough to them.
I had my last bridge evening with Mairead at the Arafura Bridge Club on Monday and with Freda in Palmerston tonight (Thursday). We always enjoy our evenings together and I will mis them both. I don't play bridge during my stay at the Sunshine Coast but probably will make a short trip to Adelaide (around February) to see Shirley's mother Irene and have a game with my old bridge club there then too.
Today I start packing, and have my last lunch at Bar Zushi for a while.


---
Most Recent - Next - Previous - Top - Page 1 - Photos - Index - Topics - Jazclass Links
Friday October 31, 2008 (diary)
I am always intraegued by the world, especially nature on a small scale. This last week or so tiny purple flowers are appearing everywhere along the track to the pump house on the farm. These flowers at just 1 cm in diameter. The setting with dead leaves, twigs, etc. form a true abstract picture, but based as I prefer it on reality.
The painter Kandinsky started his journey into abstract art when looking through a microscope. I can very much identify with that. During my geology training I studied numnerous thin sections of igneous rocks in polarised light under the microscope. It opened up a wonderful, enormously colourful world to me.
In the morning I pick a load of mangos, some for Jeroen and Lisa, some to take with me for Babette, Doug and myself. Then some packing which takes about 2 hours. Lunch with Jeroen at Stokes Hill Wharf, where I say goodbye to the Phi, the owner of the Portside Char Grill. Some shopping on my way back home. I buy lots of soft drinks, fruit juice, bananas for my trip the next few days. So I am well organised.
I have a Sax student at 5pm and a quiet evening, resting before my departure early tomorrow morning.


Comments - Most Recent - Next Page - Previous - Top - Page 1 - Photos - Index - Topics - Jazclass Links

---

Copyright © 2008 Michael Furstner