Biographical Log of Michael Furstner - Page 111
2008 || 2009 : Jan | Feb | Mar | Apr | May | Jun | Jul | Aug | Sep | Oct | Nov | Dec | Page : Previous | Next |
---
Most Recent - Next - Previous - Page 1 - Photos - Index - Topics - MP3s - Jazclass Links
Friday & Saturday, September 11 & 12 2009 (diary)
Friday a quiet day again and in the evening it is bridge as usual with Freda.
Babette managed to fit in the 8 km walk from St Peter down to Glottertal today, a wonderful track, first through the forest then along the narrow Glotter mountain stream. I liked it so much I did it three times last year, a main attraction being ending with a wonderful lunch at the Wirsthaus zur Sonne in Glottertal. Babette too had a well earned lovely lunch there today together with Wivica who picked her up by car there.

Saturday I have lunch at the new Bar Zushi eatery in Casuarina and give the staff a CD with photos I took of them. I try a new item on their menu : a "beef wrap", a quite unusual sushi with beef both rolled inside and on its top. Although I usually eat the fish sushis, this beef version is very nice too.
It is a warm sunny day and I decide to try the water in the Nightcliff pool. A yachting acquaintance of mine told me last night that the Darwin harbour water is 27.5°C at present, and I think the water in the pool is about the same. I enjoy my swim accordingly.

In the evening there is lots of sport on TV. I flick backwards and forwards between AFL football, NRL rugby league, and a one day cricket match between England and Australia. Australia easily wins this fourth one dayer between the two countries, leading the 7 match series now 4-0, and therefore have already won it with 3 matches still to go. A sweet revenge after losing the previous "Ashes test series" against England only a few weeks ago.


---
Most Recent - Next - Previous - Top - Page 1 - Photos - Index - Topics - MP3s - Jazclass Links
Suday - Tuesday, September 13 - 15 2009 (diary)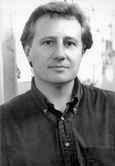 I have just finished reading Peacetime by the British author Robert Edric. A most remarkable writer. He reminds me in a way of Anita Brookner. Whereas Brookner writes detailed accounts of a single person's thoughts and considerations, Edric writes about the thoughts, feelings and emotional interactions during the encounter of two or three individuals. It combines brilliant writing and intreaguing perceptions.
A single statement in his book did catch my eye. Afterwards I can not find the exact page where he wrote it so I can't quote him literally here, but his proposition came down to : Everybody believe in permanency, although this does not exists at all, everything (in the world, the universe) changes, nothing ever remains the same.

Although huge changes have taken place in the way we live our lives during the past 10-20 years (as a result of computers, mobile phones, the Internet), most of us still cling to the idea of permanency. Religion is based on the supremacy and permanency of the human species, whereas our species has only been in existence for a fraction of the solar system's life in the universe. And in another 5 billion years or so our solar system will explode and disintegrate.
Although patterns are slowly changing, most human individuals tend to stay within their original country, often within one and the same community, hang on to their same profession, craft, etc.

Looking back on my life, I have not been like that at all, but bucked the "permanency trend" repeatedly. Throughout my life I have changed, changed location, avoided remaining caught within one social community, changed my professions or occupations. I have never felt I belonged to anything, in fact I have always deliberately chosen to remain unconnected. I never felt being a real geologist (I had no interest in rocks whatsoever) when I was in that profession, I never felt a real musician when working in the field of music, etc.
I am regarded as an eccentric by some, but the fact is that, through my impermanency on all fronts, I have been more in harmony with (conform to) the nature of the universe than most. A rather curious and pleasing thought.


Comments - Most Recent - Next Page - Previous - Top - Page 1 - Photos - Index - Topics - Jazclass Links

---

Copyright © 2009 Michael Furstner