Biographical Log of Michael Furstner - Page 114
2008 || 2009 : Jan | Feb | Mar | Apr | May | Jun | Jul | Aug | Sep | Oct | Nov | Dec | Page : Previous | Next |
---
Most Recent - Next - Previous - Page 1 - Photos - Index - Topics - MP3s - Jazclass Links
Saturday & Monday, September 26 - 28 2009 (diary)
Days go by in leisurely routines : morning walk, pick up and respond to emails, lunch somewhere, siesta, bridge, TV or reading. There usually is a bit of a breeze on the Mango farm, which is refreshing in the mornings as I sit outside on my veranda.
I am doing a lot of reading, strange how one fluctuates from one preference to another, for a few years I hardly read any novels at all, but now, perhaps boosted by my Library memberships I read just about nothing but.
The Palmerston Library did get the two additional books of the Fitzwilliam Darcy Trilogy by Pamela Aidan I requested two months ago and I read them with great pleasure. They give a new and complementing perspective to Jane Austen's 'Pride and Prejudice' and well worth reading for anyone who is a Jane Austen fan.


---
Most Recent - Next - Previous - Top - Page 1 - Photos - Index - Topics - MP3s - Jazclass Links
Tuesday, September 29 2009 (diary)
The last few nights have been lovely and cool (around 20°C that is), so that I had to switch off the box fan which I usually have blowing air onto my face and body when in bed. The days are not very humid either which is nice.

I will stay in Darwin a couple of weeks longer than usual, until mid November. This will give my daughter Babette some time by herself (her partner Doug being away then to his son's wedding in the USA), to work through all the writing techniques she learned with James Bonnet in France this month.
I have also cleared with Kim my plans for staying in the Mango farm cabin next year which is fine. I will return here early March (floods and road access permitting), in time for my son Jeroen's 40th birthday on March 18.
I downloaded a Duplicate bridge scoring application, ScoreBridge a few weeks ago and tried it out today on last weeks results from the Palmerston Bridge Club.
I must say I am most impressed. It is very easy to use and produces a great results sheet with lots of interesting details which can be emailed around to all participants or placed online. Here is an example of it. You can use the application for a trial period for free before deciding to buy it for only a small amount of money.

It is Kim's birthday today. I have lunch at Bar Zushi in the Casuarina Shopping Centre, then buy as present a large box of Belgium Guylian chocolates, Kim's favourite. I can't help myself and also buy a nice new collarless T-shirt with buttons in front for myself from Country Road.
In the evening all 12 Mango farm habitants plus Kim's younger brother Peter get together around the large table under the huge veranda at the main house, eating home made pizzas and birthday cake until we burst. We retire to bed eventually very well nourished.


---
Most Recent - Next - Previous - Top - Page 1 - Photos - Index - Topics - MP3s - Jazclass Links
Wednesday, September 30 2009 (diary)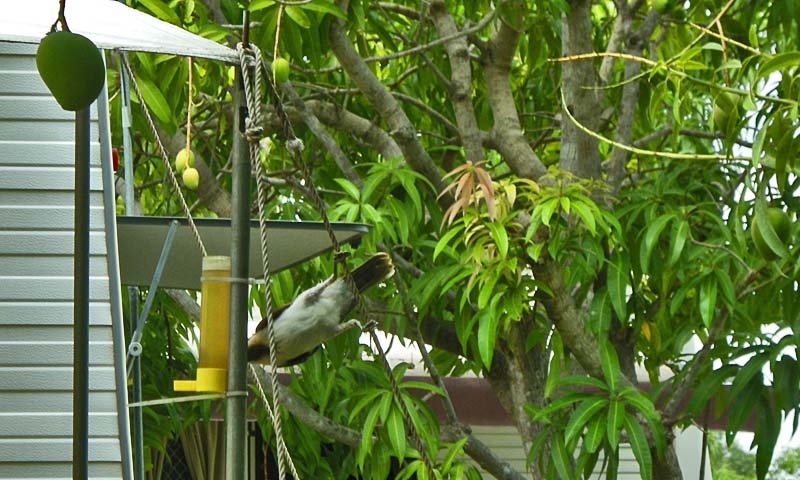 Today is the start of the Australian National vaccination program against the H1N1 virus ("Swine flu"). I believe we are the first country in the world to do so. An Australian company (CSI ?) has prepared 21 million doses for our Government for free distribution throughout the country. The same company has also produced a quarter of the vaccine doses needed for the USA. There is considerable controversy over the Governments approach, considered by some (including myself) as an over reaction driven by party politics and panicky public opinion rather than by realistic need.

The Head of the World Health Organisation has spoken out strongly against the Developed world (USA, Europe, Australia), deploring our lack of social conscience, by looking selfishly (and unrealistic excessively) after ourselves while largely ignoring the ones most at risk : the millions of people poorly nourished and in poor health, in the underdeveloped world.

I agree with him. It also brings me back to a theme I have explorer previously in this Blog.
Like Richard Dawkins I hope (perhaps believe) that the human race gradually and eventually will remove the sharp edges of our world's evolution process (based on the sole and ruthless principle of survival of the fittest) with a more compassionate, caring approach towards our fellow men throughout the world and indeed towards all life on this planet. But, as this Swine flu episode shows, we are at present still a long way off being truly humane.
We are in fact very much like this Honey eater (in above photo), who only allows himself and a few mates to enjoy Rick's honey drink, while chasing all other birds furiously away.


Comments - Most Recent - Next Page - Previous - Top - Page 1 - Photos - Index - Topics - Jazclass Links

---

Copyright © 2009 Michael Furstner