Bernkastel on the Mosel

Previous - Blog Text - Gallery - Next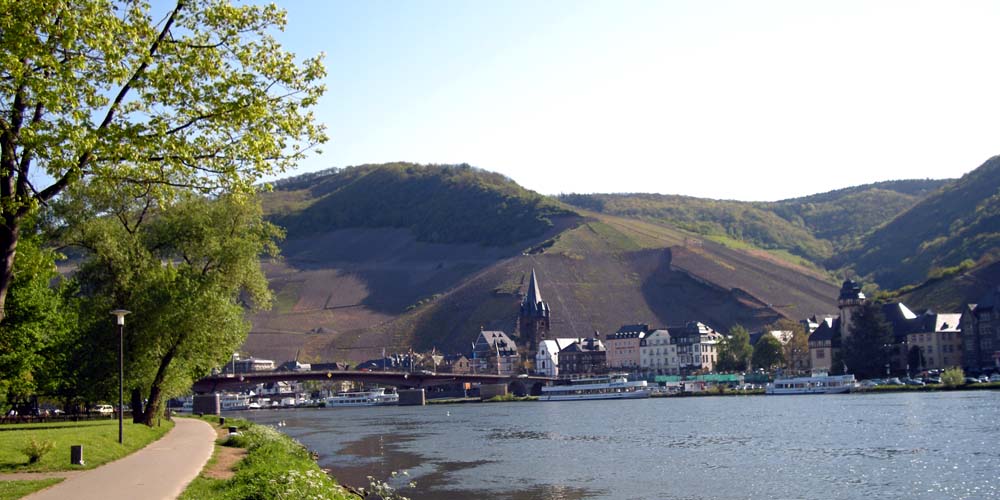 On my final day here I climbed and walked the track (fron left to right) visible just above the tip of the Church tower. I followed deep into the top of the valley on the right, then crosed over the mountain crest there. The wrong way to Trarbach, but with a great view of the Burg (out of view to the right of the picture).