Pages' Cabin and my tent

Previous - Blog Text - Gallery - Next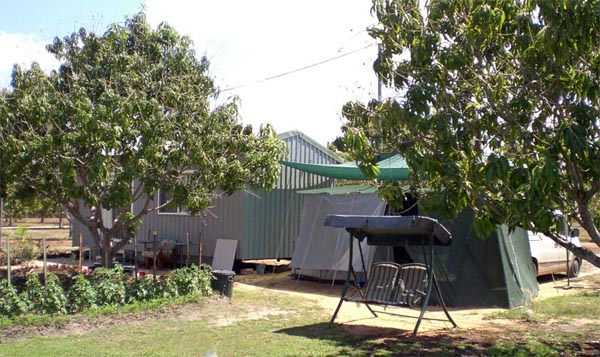 I lived here in my tent last year (2007) from mid June until early December, taking photos as the pool and house were being built. Kim's Dad Gordon, who stays with wife Iris in a caravan on the right next to me (not shown) is a keen gardener. He has planted an unusual type of tomatoes on the left under the mango tree. The plants are just starting to grow, and we eat them around October, really delicious.