Martinshof, front view

Previous - Blog Text - Gallery - Next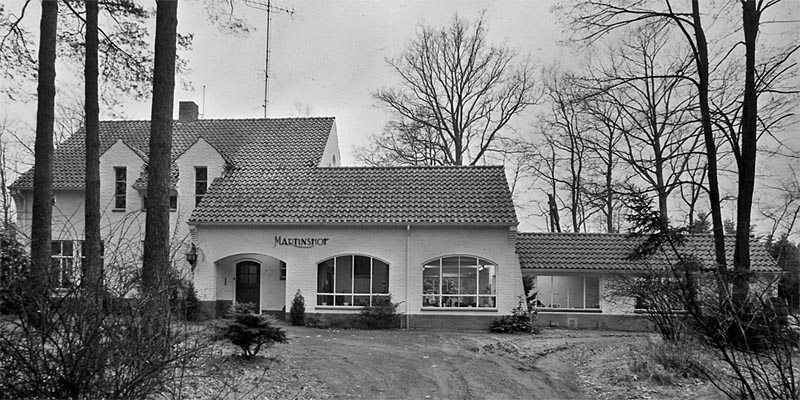 The house was originally designed by architect Guus Jansen from Zutphen and building was completed in 1942. The large window with arched top on the right used to be the garage. In 1949 it was converted into a goldsmith atelier. The low part on the right was an office extension added to the house in the early 1960s, built by regulars from my stam cafe Cafe Beuse.