Rhine, Ahr and Mosel valleys in Germany

Previous - Blog Text - Gallery - Next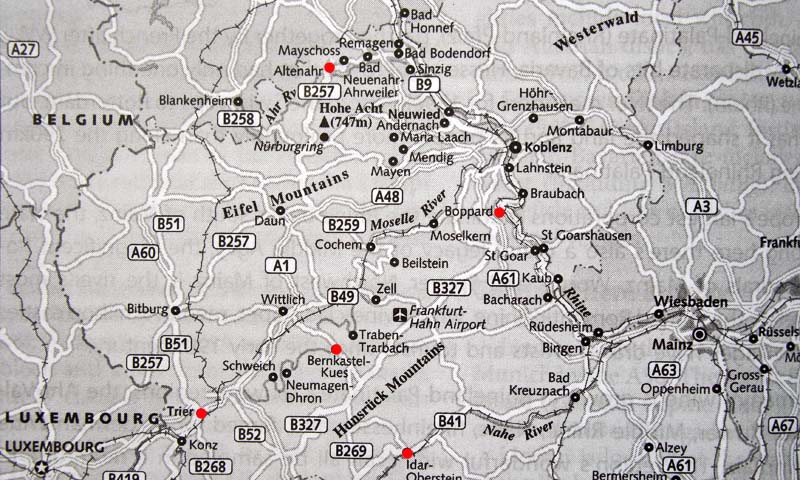 During the early part of my trip to germany I plan to visit the Ahr and Mosel valleys. Great scenery, food, wine and good walking tracks everywhere. I will probably stay at the "Hotel Schwarzen Kreuz" in Altenahr on the Ahr river, and in the Mosel valley at Hotel Sankt Maximillian in Bernkastel-Kues. I am guided in my choises by the Lonely Planet Guide. It was spot on for Portugal last year.