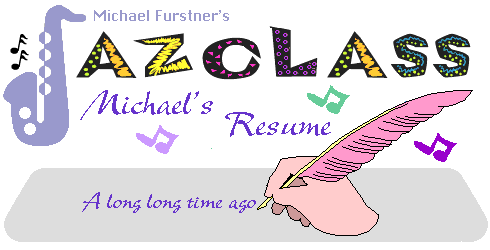 Hello, I am Michael Furstner. Welcome to Jazclass.

About Jazclass - About me - Links - My Blog


---
(Down - Top - Jazclass Links)
About Jazclass
Jazclass has been online since October 1995 and continues to go from strength to strength. In recognition of its "cultural and artistic value" Jazclass was one of the first websites monitored and archived in its entirety by the National Library of Australia.
Jazclass attracts an ever increasing number of visitors, currently at the rate of over 100,000 individual student sessions each month. The vast majority of visitors (96%) return to Jazclass for further study again and again.

You now can enjoy all Jazclass lessons online free of charge.



---



Australia . . . . Home of Jazclass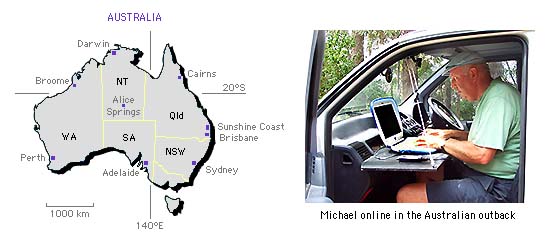 Michael's Resume


(Down - Up - Top - Jazclass Links - My Blog)
Student, Soldier, Scientist, Explorer and Business man
I was born in Holland a long long time ago (in 1937 in fact) and studied Geology at Leiden University. I completed my MSc and 2 years compulsory army training as a commissioned officer in the Dutch Field Artillery, and then came to Australia in 1966.

During the following 15 years I worked as a Geologist on mining-, civil construction- and research- projects throughout Australia (map) and Papua New Guinea.
In chronological order :
1966-68 : with BHP as Engineering Geologist on 4 undergroud coal mines in Newcastle, NSW.

1968-70 : with Selection Trust as Project geologist and researcher on Nickel exploration during the "Nickel Boom" in Kalgoorlie, WA.

1970-71 : Private consultant on Nickel and Gold prospects in WA.

1972-74 : with Bureau of Mineral Resource (BMR) as resident geotechnical engineer on the Ramu 1 Hydro-electric construction in Yonki, Highlands of PNG.

1974-76 : with Bureau of Mineral Resource (BMR) as resident geotechnical engineer on the construction of the Googong Dam, near Canberra, ACT.

1976- 1979 : with Bougainville Copper Ltd. as Senior Engineering Geologist on the Bougainville copper/gold open pit mine on Bougainville, PNG.

1980-81 : with Western Minimg Corporation (WMC) as Structural Geology consultant on all their projects throughout Australia (based in Adelaide).

I retired from my professional life in geology and engineering in 1981 and shortly after returned to Holland, after the sudden death of my father in mid 1981, to run the family business Martinshof in jewellery wholesale for 3 years.

Music student in Adelaide
Upon my return to Australia in 1983 I completely switched direction in life, turning all my energy into full time music study. I enrolled at the Jazz Dept. of Adelaide University (formerly South Australian College of Advanced Education, 'SACAE') on saxophone and started private lessons on classical piano.
Soon I started playing in small ensembles, Jazz bands and Concert bands. I practised and studied at Adelaide Uni. flat out for 6 years.

My analytical skills, developed during my previous profession as a scientist, quickly started to focus on my new field of interest. This for better or for worse, has made me into a musician with a difference.
Almost as much as music itself I enjoy understanding the principles that underlie music and instrumental technique. I am passionate about passing on my knowledge to those who want to learn.

My first Music books
I published my first textbook 'Overtone Practice on the Saxophone' in 1986, followed by 'Scales and Arpeggios for the Jazz Pianist' in 1988.

I wrote a 'Jazz Piano Syllabus' for the Australian Guild of Music and Speech (AGMS) in 1989, and a 'Jazz Keyboard Technique Syllabus' for the SACAE. in 1990. I also lectured on Jazz keyboard at the SACAE, Saxophone technique at the Rotterdam Conservatory in Holland, and did Jazz workshops for music teachers in South Australia, Western Australia and New South Wales.

Having a great time on the Sunshine Coast
I moved to Queensland's Sunshine Coast in 1991, teaching private students on piano, sax, flute, clarinet, piano-accordion, Jazz and Improvisation. I wrote four more books in 1993 and 1994.
These are the 'All About' music book series. New Editions were published in 1998.

Early in 1997 I completed a new Jazz & Blues Keyboard Syllabus for the AGMS in Australia.
This is a 4 unit course (Grades 4, 5, 6 and 7). It teaches the basic skills of Jazz, Blues and Improvisation.

Since 1998 maintaining and improving Jazclass has become my full time occupation. I continue to write new lessons and songs for release online or publication on CD-ROM. Besides the current 4 books there are 3 email courses and 6 courses on CD-ROM available, and there is more to follow.

Travelling around Australia
After 10 happy years at the Sunshine Coast I suddenly felt like a change and moved to tropical Darwin in 2001.

From November 2002 onwards I have been camping and travelling by car around Australia, while maintaining Jazclass from my iBook and mobile office (a Mercedes Vito).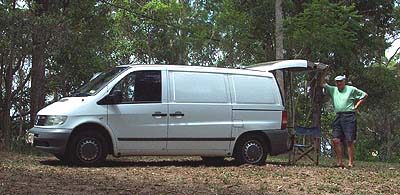 I find travelling through the vast Australian outback always a unique experience. It gives me peace, a deeper connection with the Universe in which we live, inspiration and loads of renewed energy.

Since 2004 I have established a regular pattern of spending the cool Southern hemisphere winter months (April to October) in tropical Darwin. Then in November I drive across to the Pacific Ocean and stay most of the summer at Mooloolaba on SE Queensland's Sunshine Coast.

From 2001 until 2007 I was heavily involved with the Darwin Sailing Club, helping to run the weekly races (including the Tasar World Championships in July 2005). .
The last few years I have concentrated on playing lots of contract bridge in Darwin and at the Sunshine Coast, reading, writing my daily Blog and traveling through Europe (I love walking in the Black Forest) and visiting old time friends in Holland.

Rest assured that throughout my travels I am online every day to maintain Jazclass, to answer your questions, and to serve the ever increasing number of happy and very satisfied customers. I feel strongly that wherever I am during my travels you are always in spirit with me.

Retired in the Northern Territory of Australia
Since 2007 I live permanently in Coolalinga, located 25km south of Darwin. I live in a wonderful natural environment in a small cabin on a mango farm property. I have closed my online business Jazclass and provide now all my online courses free of charge.
I still write much, on philosophy and especially Contract Bridge a lifelong hobby of mine.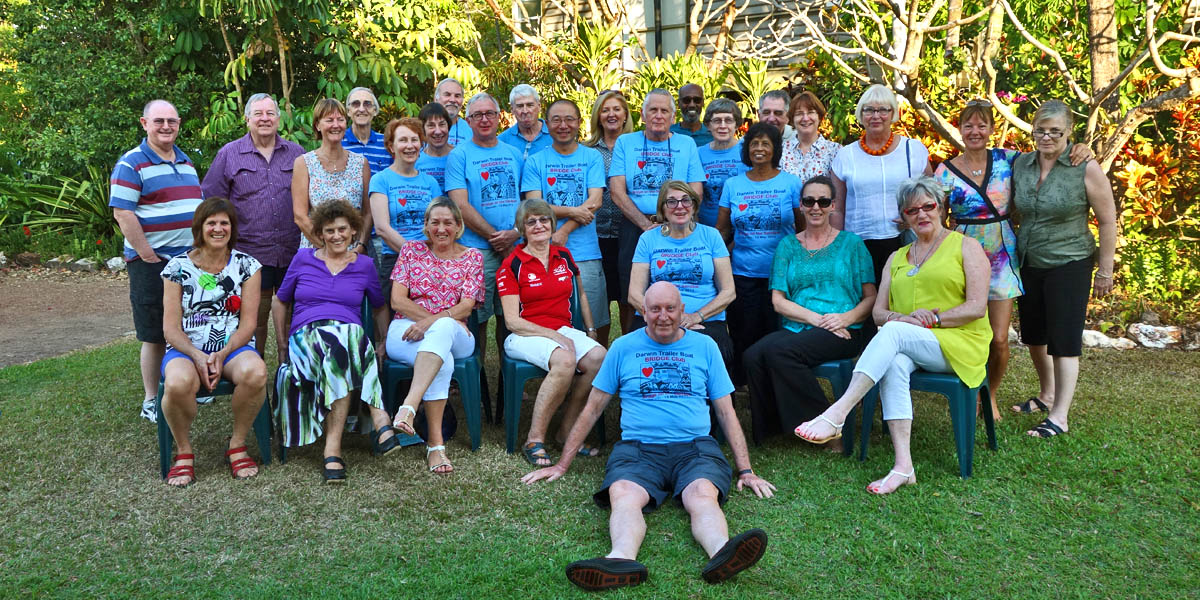 I started a Social Bridge Club in Darwin, the running of which keeps me interested and busy.
With around 50 active members we have a great group together, playing at various venues in Darwin. We have regular social events and once a year we travel overseas (Bali this year and the previous) or Spain (in October 2018) which enhances the friendships and social bonding process.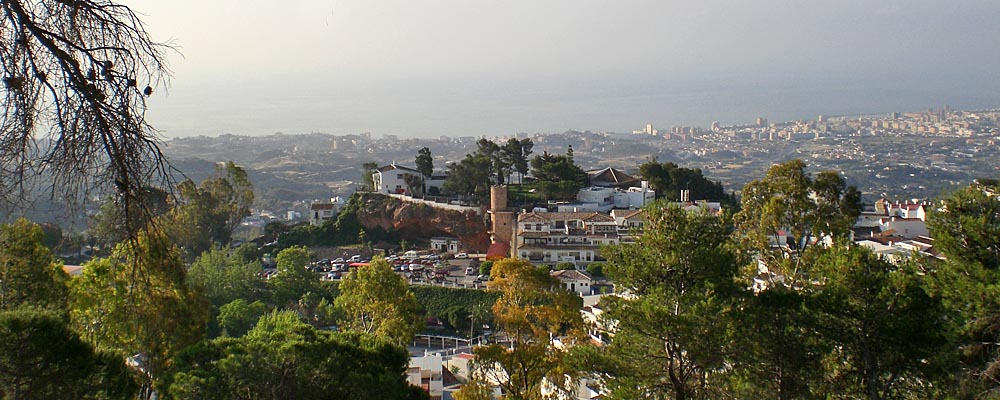 I will leave Darwin in September 2017, planning to live at least one year in Mijas on the Costa del Sol in SE Spain. Provided I like it, I may well stay much longer there.
Having passed the 80 years point in live my objective, as always, remains change in order to generate personal renewal and growth.



( Up - Top - Jazclass Links)
---

Copyright © 1996 - 2017 Michael Furstner.