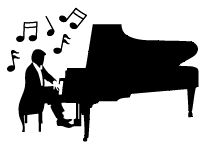 Franz Liszt is widely regarded as the founder of play technique for the modern piano instrument.
Liszt himself studied with the legendary teacher Carl Czerny, who in turn was a student of Beethoven. They represent a musical 'bloodline' through which piano technique expertise was passed on in time.

Franz Liszt spent part of his earlier life in Paris where he had a great influence.
His piano technique method lives on in that city today through two of the world's leading piano teachers, Yvonne Loriod (widow of the composer Olivier Messiaen) and Germaine Mounier.

My own teacher, Dr. Graham Williams, was taught by both these ladies when he studied at the Paris Conservatoire and the Ecole Normale de Music in Paris.