The Martinshof Story - Page 9

Page | Previous | Next || 1 | 2 | 3 | 4 | 5 | 6 | 7 | 8 | 9 | 10 | 11 | 12 | 13 | 14 | 15 | 16 | ? |
---
Next - Previous - Top - Page 1 - Photos - Michael's Blog - Jazclass Links
31. The end of Atelier Martinshof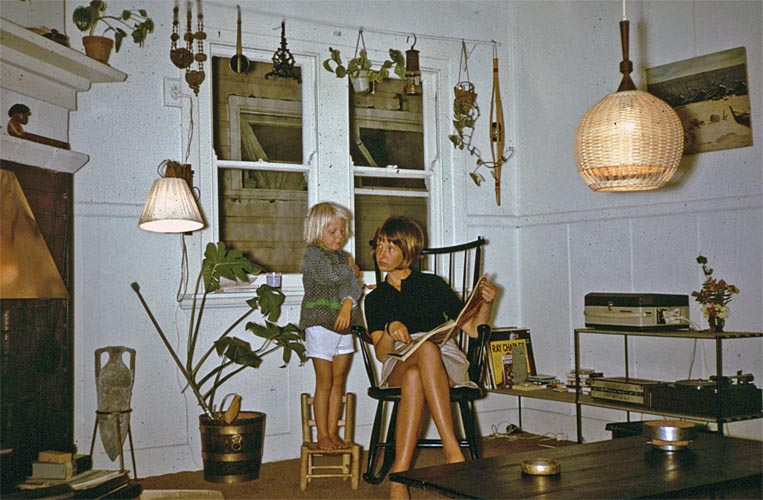 In December 1965 I (Michael), with wife Antien and 2 year old daughter Babette, migrated to Australia.
We celebrated Christmas with our families and friends in Holland, then left to arrive in our new country Australia on New Year's eve 1965. Ready to start the new year with an exiting new life there.
Consequently my knowledge of what happened at Martinshof between 1966 and 1981 is sketchy, but I will tell you what I know.

Up to the mid 60s my parents still conducted exhibitions at prominent jewelers throughout Holland, but no more new hand made pieces were created at Martinshof itself. The wedding and eternity rings from Niessing had become the main stay of the company. Once a year my father would travel round with a collection of jewelry from Germany and I believe he continued to help promote the work of he Dutch goldsmiths Chris Steenbergen and Archibald Dumbar.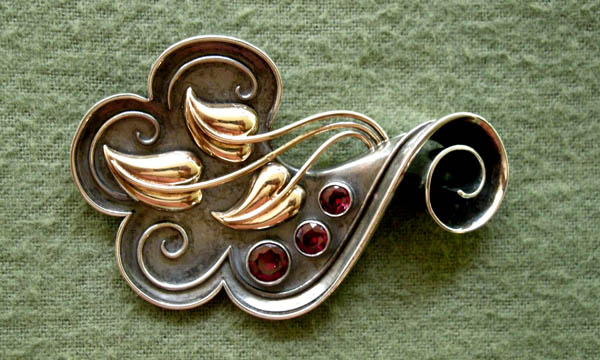 When I returned for my first holiday back in Holland in the summer of 1970, only about a dozen pieces of the original collection were left. These were kept in a safe and had been written down in value in the accounts over the years.
I felt it important to keep these last remains of our glorious Atelier Martinshof, with which I had been so closely involved as a young boy and student, so I bought all what was left at the current book value. I am happy to say that these are still in our possession today and will pass on to my daughter and son. They represent part of the legacy of a wonderfully creative and exiting period in the Dutch jewelry world of the 50s and 60s.


---
Next - Previous - Top - Page 1 - Photos - Michael's Blog - Jazclass Links
32. The All Risk and Garantie Certificates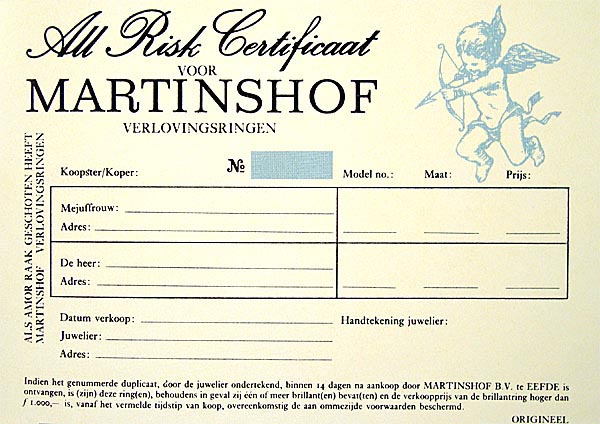 Throughout the 1960s and 70s two things remained constant with Martinshof. Whenever the company suffered a financial weak period, my father's best friend Tom Jerne and his uncle Cor van Sillevoldt were always there to support him.

The other constant was that my father's boundless creativity never ceased for one moment. He was always at the forefront of new ideas throughout his life.
Two innovations he initiated were the All Risk Certificaat for Martinshof wedding rings, and the Garantie Certificaat for Martinshof eternity rings.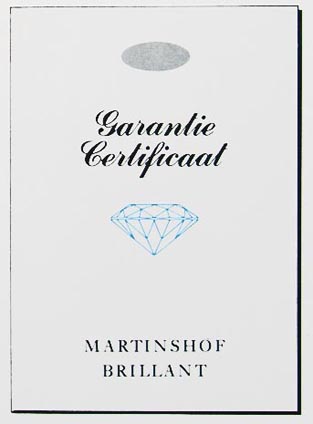 The All Risk Certificaat insures the purchased wedding ring against theft and loss for the duration of the bearer's life time.

The Garantie Certificaat guarantees the specified quality of the diamonds in the eternity ring and promises to replace and reset any stone fallen out off its setting for free during the bearer's life time.
With outstanding expert diamond setters like Henny Everts and Harrie Harberts these occurrences were of course very very rare. But it emphasised the outstanding craftsmanship incorporated in every single Martinshof diamond ring.

I was happy to see that both these Certificates, initiated by my father in the late 1960s (and early 70s ?), are still being offered by Martinshof today (2010) with the purchase of any Martinshof ring.


---
Next - Previous - Top - Page 1 - Photos - Michael's Blog - Jazclass Links
33. Merry Christmas with a glass of Martinskeller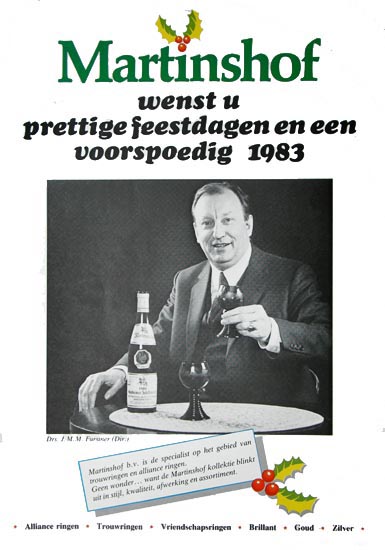 On one of his regular trips into Germany (I am not sure when) my father came across a bottle of Riesling labeled "Martinskeller". He liked the taste of it and promptly contacted the producer in Mainz. As a result a large truckload of Martinskeller bottles arrived at our home and was stored in our cellar.

From that day onwards every Christmas all our customers were presented with bottles of Martinskeller (the quantity dependant on their Martinshof sales for the year). This was every year quite a considerable logistic effort which was carried out by our sales representatives on the road usually augmented by a number of part time students.

Needless to say that throughout the year the Martinskeller wine flowed freely and abundantly at casa Martinshof, as I well remember from the holidays we were back home every time.

During the short period that I ran the business we continued with this custom much appreciated by our customers. I even went to the company in Mainz and was in negotiation to upgrade to a true Martinshof champagne with our own label, but dropped this idea eventually.

The above photo was taken in December 1982 (just after I had sold the business to JPC). Armed with several bottles of Martinskeller, I went to our regular photographer Ebbink who had his studio in the "diele" (former cow quarters) of the farm house in which he lived (somewhere in the back of the Achterhoek). I think we went through several bottles of wine before we both decided that this really was the best shot. Looking at it now I am not so sure.


---
Next - Previous - Top - Page 1 - Photos - Michael's Blog - Jazclass Links
34. The Holiday Collection : another brilliant idea !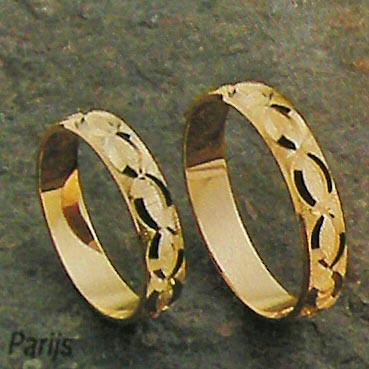 In the early 1970s getting married suddenly went out of fashion. Why would you commit yourself for an entire lifetime to someone anyway ? So wedding ring sales started to drop alarmingly.

For my father there was a second problem to overcome. With Niessing products he was positioned at the absolute top end of the market. But the majority of prospective customers were increasingly from the lower end of the scale, amongst the working and lower middle classes. (This had of course always been one of his problems with the exquisite Atelier Martinshof Collection.)
So he started the Holiday Collection, "friendships rings", initially made of silver. For although no one wanted to get married, everyone wanted to display some symbol of their "meaningful friendship". These rings were produced for Martinshof by Or Est located just South of Strasbourg in France (this company also manufactured the famous entwined triplet rings in yellow, white and red gold for Cartier : Martinshof sold those too !).

These ring models were named after famous European holiday destinations, like Paris, Turin, Baria, Rome, etc., reflecting a mood of freedom which much appealed to customers. Soon the silver collection was also available in yellow gold. My father enhanced the brand by connecting up with the Holiday Inn chain of hotels, where purchasers of Holiday rings went into a draw for a free weekend at one of these luxury hotels. It was a great idea and very successful.


---
Next - Previous - Top - Page 1 - Photos - Michael's Blog - Jazclass Links
35. Slowing down at last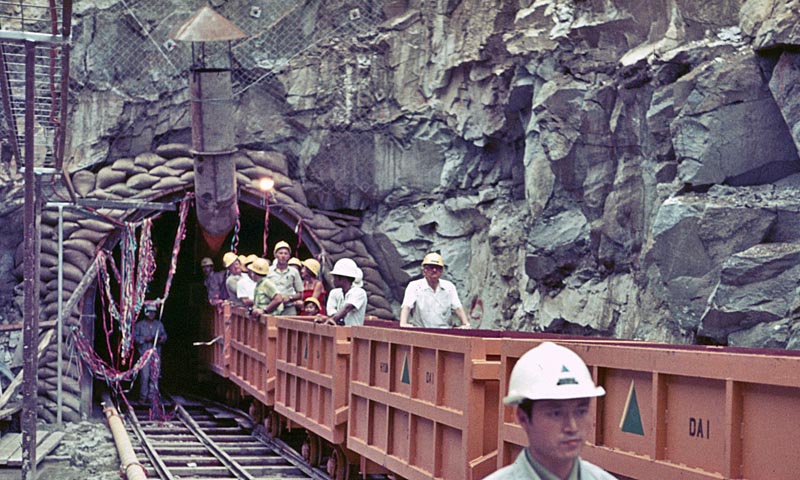 There is no doubt that my father's greatest joy always was to visit his customers, throughout the country. When I was home it was always a very nervous Monday morning before my Dad got going, rather unsettling to everybody. He would excitedly run around, checking this and that, until he finally got into his car (always a Mercedes) and drove off. Then every body at home and in the office would relax and get on with their work.
I believe that my father was subject to the same restlessness I have experienced (and reacted to) all my life. But he was happy with Martinshof, because he always was his own boss, could follow through on all his creative ideas and move about as he pleased.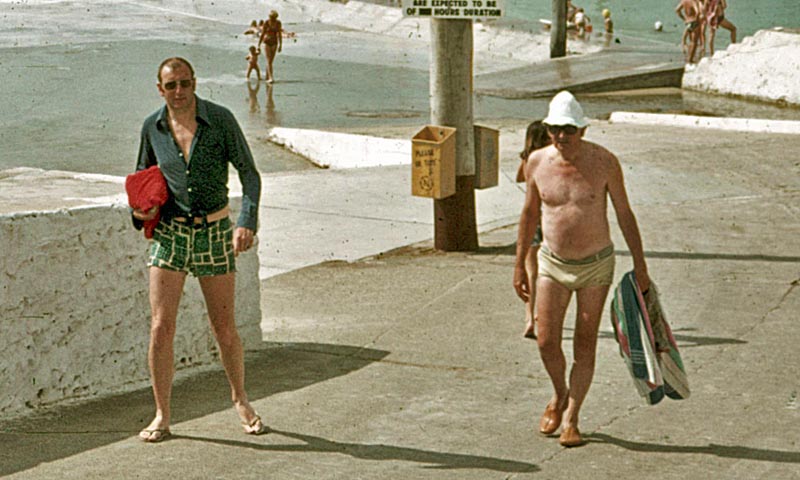 Once he reached the age of 65 however (in 1972) he started to slow down. He stopped visiting customers all week, just settled down to overlook the operations from home, with the occasional visit to someone.
He also had time now to visit us in Australia, which was most appreciated by all of us. I was also very glad to be able to show him some of the things I was doing, notably my involvement with the Ramu 1 hydro-electric Scheme construction in the remote Highlands of Papua New Guinea. He too enjoyed this enormously, and after every trip "down under" would invite all his staff to an evening of slide watching at Martinshof, of course accompanied with plenty of Martinskeller wine.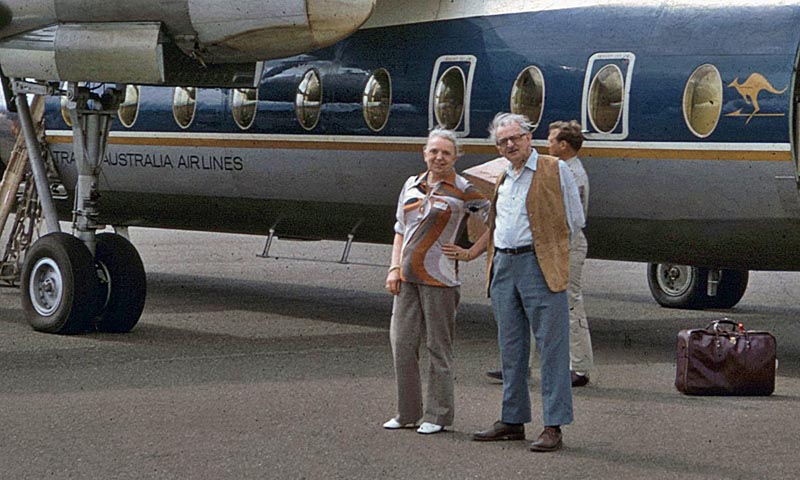 My mother had retired from Martinshof already earlier and was the first to visit us in Australia in 1970. We lived in the Western Australian mining town of Kalgoorlie at the time and she absolutely loved it, felt in fact it was the most wonderful place on earth (and at the time we certainly felt so too).
Going out for dinner she would order one dozen oysters for entree, another dozen for her main course, and, when she really was on a run, a third dozen for desert. My mother absolutely loved the life, the people and the environment as a whole.

My father tried repeatedly to find a suitable Manager and successor for his business, but never really succeeded, perhaps partly because he was too hard a taskmaster. So when he suddenly died of a stroke, just one month after his 74th birthday in 1981, I found myself, most unexpectedly, in charge of our family business Martinshof.


Next
---
Copyright © 2010 Michael Furstner