The better players know that maintaining a friendly atmosphere and providing Partner with moral support when needed, are essential for maintaining good productive communication throughout the play.
Endless post mortems and blaming your Partner (a regrettable habit by some lesser players) are not going to make any difference to the result, and only lead to further deterioration of constructive communication with your Partner.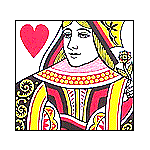 ---
(Down - Up - Top)

BR Intro 4 - How to approach this Course

Contract bridge is a great game, and you need not be an Albert Einstein to learn it. Anybody with a normal amount of common sense can learn it. This is very important to remember in the early stages of learning this game.
The main obstacle virtually every novice has to overcome is simply a matter of becoming familiar with the elements of the game. This includes the visual familiarity with the cards and various card distributions, but also the various bids in the auction you make. Time and a period of regular playing will get you there without fail.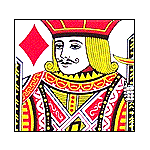 Also be aware that you will learn ten times more from every mistake you make, than all the games you sail through smoothly, blissfully unaware of the pitfalls you have unwittingly avoided.
Therefore do not use the bidding guide or any other notes while you are bidding or playing. This is a certain recipe for not learning a thing and therefore not making any progress.
Look at the guide after completing the game, to verify what you did right or wrong. This way you will digest the material in a productive manner and as a result make steady progress.


PLEASE TAKE NOTE :
The course can be divided into three sections.
Lessons 1 to 12 form the Beginners level part of the Course. They are the fundamentals you should focus on and digest first. The Basic Bidding Guide is most appropriate for this period of your development.

Only after you have become fully familiar with these first twelve lessons and the game in general should you progress to the Intermediate level : Lessons 13-24. This generally occurs after 6-12 months of playing. Therefore be patient with yourself, do not be afraid to make mistakes and keep playing, building up your experience.

Once you are comfortable with the matrial presented in the first 24 lessons you may wish to add a few optional extras to your bidding system. The Advanced level lessons, from Lesson 25 onwards, will provide you with some possibilities in this regard. The Intermediate and Advanced Bidding Guides include progressively more of these additional conventions.
---
(Down - Up - Top)

BR Intro 5 - Contract Bridge Bidding Guide

I have included three versions of my Contract Bridge Bidding Guide
Assembly
Print out all pages of the Contract Bridge Bidding Guide. Print only on one side of the paper, so that you have plenty of blank spaces in the booklet to write down your own comments and reminders.



Cut the top and bottom edges of each page along the horizontal markers, then stack the pages in numerical order.
Make sure you have sufficient blank space on the left side to allow for stapling.
Now assemble the Bidding Guide as follows.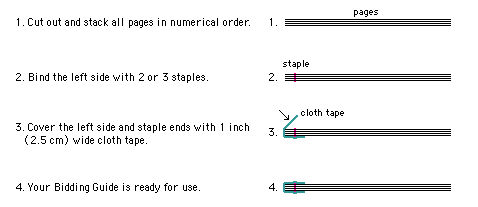 How to use the Bidding Guide
Use the Bidding Guide for your study, or for checking and reference after you bid and played a deal.
Do not use it during the bidding itself !
Don't be afraid to make mistakes. These will in fact greatly speed up your learning process. Playing it safe by reading all your bids from the book will only hamper the process of you absorbing and learning the bidding principles.


---
(Down - Up - Top)

BR Intro 6 - Books for further Study

The enormous quantity of Contract Bridge literature available can be rather daunting to the novice bridge player. The following books are, in my opinion, outstanding within their field. They will enhance your bridge skills and add clarity and focus to your overall understanding of the game. (Highly recommended titles are shown in red.)

Bidding Systems

Standard Bidding (Beginner)
Bridge Basics - An introduction to good bridge - by Ron Klinger
Publ. by Modern Bridge Publications, PO Box 140, Northbridge, NSW Australia

Acol (Beginner)
Basic Bridge - The Acol System - by Ron Klinger
Publ. by Modern Bridge Publications, PO Box 140, Northbridge, NSW Australia

Bidding and Play (Newcomer/Intermediate : separate versions for Standard American and for Acol)
Ron Klinger's Guide to Better Bridge - by Ron Klinger
Many "add on" skills to both your bidding and play.
Publ. by Modern Bridge Publications, PO Box 140, Northbridge, NSW Australia

Losing Trick Count (Intermediate)
The Modern Losing Trick Count - by Ron Klinger, 2009
Publ. by Cassel - Orion Publishing Group ,Orion House, 5 Upper St Martin's Lane, London WC2H 9EA

Bidding Conventions (Intermediate)
Bridge Conventions, Defences and Countermeasures - by Ron Klinger, 2009
Publ. by Cassel - Orion Publishing Group ,Orion House, 5 Upper St Martin's Lane, London WC2H 9EA

Bidding Conventions (Newcomer/Intermediate)
25 Bridge Conventions you should know - by Barbara Seagram & Marc Smith, 1999
Publ. by Master Point Press, 331 Douglas Ave, Toronto Ontario Canada

Bidding Conventions (Newcomer/Intermediate)
25 More Bridge Conventions you should know - by Barbara Seagram & David Bird, 2003
Publ. by Master Point Press, 331 Douglas Ave, Toronto Ontario Canada

The Banzai Point Count (Intermediate/Advanced)
Better Balanced Bidding - The Banzai Method - by David ("Banzai") Jackson & Ron Klinger, 2010
Publ. by Cassel - Orion Publishing Group ,Orion House, 5 Upper St Martin's Lane, London WC2H 9EA

Acol - Bidding and Play (Intermediate)
The New Complete Book of Bridge - by Albert Dormer with Ron Klinger, 2010
Publ. by Cassel - Orion Publishing Group ,Orion House, 5 Upper St Martin's Lane, London WC2H 9EA

Precision (Intermediate)
The Precision System of Bidding - by Charles H. Goren
Publ. by Robert Hale & Co., 63 Old Brompton Road, London, S.W7

The Power System (Intermediate/Advanced)
The Power System - Five bids to Winning Bridge - by Ron Klinger
Publ. by Modern Bridge Publications, P.O.Box 140, Northbridge, NSW 2063, Australia
Card Play Technique

Both Declarer Play and Defence (Newcomer/Intermediate)
Card Play Technique - by Victor Mollo & Nico Gardener, 1971
The all time Classic in Contract Bridge literature, and a must read for every serious bridge player.
Publ. by Faber and Faber, 3 Queen Square, London

Declarer Play (Newcomer/Intermediate)
How to Play Your Cards when You are The Declarer at Contract Bridge - by John Mallon
A systematic approach to Declarer card play techniques with numerous examples and Quizes.
Publ. by Chilton Book Company, Radnor, Pennsylvania USA and by Don Mills, Ontario, Canada

Opening Leads (Newcomer/Intermediate)
Opening Leads and Signals in Contract Bridge - by John Mallon
A systematic approach to making superior opening leads with numerous examples and Quizes.
Publ. by Collier Books, Collier MacMillan Publishers, London

Both Declarer Play and Defence (Intermediate)
Guide to Better Card Play - by Ron Klinger, 2011
Publ. by Cassel - Orion Publishing Group ,Orion House, 5 Upper St Martin's Lane, London WC2H 9EA
Other
Duplicate Bridge Direction - a Complete Handbook - by Alex Groner
With complete scoring instructions and Movement charts for any number of tables.
Publ. by Barclay Bridge Supplies, Inc., Port Chester, NY 10573, USA

The Laws of Duplicate Bridge, 2007 - by the World Bridge Federation
Effective from January, 2008.
Publ. by Bridge NZ (2004) Limited, 60-D Woodland Road, Jonsonville, Wellington NZ